Apple Releases Journal, a Personal Journaling App for iOS 17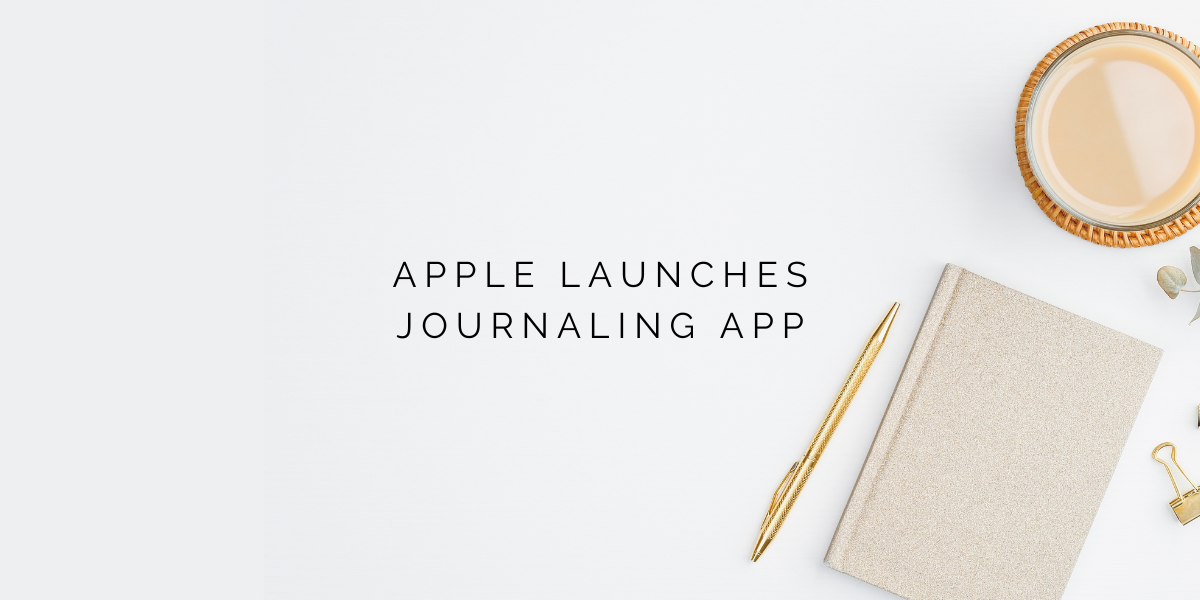 Apple Unveils Journaling App "Journal" as part of iOS 17, Entering the Health and Wellness Market. During Apple's annual Worldwide Developers Conference (WWDC), the tech giant made an exciting announcement regarding the upcoming iOS 17 update. Apple introduced a dedicated journaling app called "Journal," which aims to help iPhone users track and log their daily activities. With Journal, users can effortlessly capture their thoughts, experiences, and memories, joining the likes of popular journaling apps like Day One.
What sets Journal apart is its utilization of on-device machine learning. The app offers personalized suggestions to inspire users' writing by curating information from various sources on their iPhones. These sources include photos, location data, music preferences, workout routines, and more. By tapping into these suggestions, users can easily commemorate significant moments and add them to their digital journal entries.
To further enhance the user experience, Journal allows scheduling notifications for writing prompts, ensuring that users never miss an opportunity to capture their thoughts. The Journal's focus is also on privacy, with the addition of device processing, end-to-end encryption, and a security option locking its journal for enhanced protection. Apple is committed to providing users with security, ensuring that their journals are maintained privately and accessible only by them.
Introducing Journal is part of Apple's broader strategy to expand its health and wellness technology market presence. To help users monitor and manage various aspects of their daily lives, the company has recently released apps such as Fitness, Sleep, or Breathe. Apple aims to give users a special place for capturing their personal experiences and promoting mental well-being through Journals.
The new version of iOS, called 17, is scheduled to be released in September and includes the Journal app. In addition to the Journal update, you will find features like StandBy mode, a refreshed Messages app, a new name drop with AirDrop, Siri improvement, keyboard improvements, stickers, and more. Developers can also access an API to incorporate personalized writing suggestions into their apps.
It will be essential to see how the entry of Apple into the Journal market affects current players because iPhone users are impatiently waiting for the release of iOS 17, which includes a Journal app. However, integrating on-device machine learning, personalized suggestions, and robust privacy features in Journal sets the stage for a user-friendly and secure journaling experience for all Apple users worldwide.