Instagram now allows adding music to photo carousels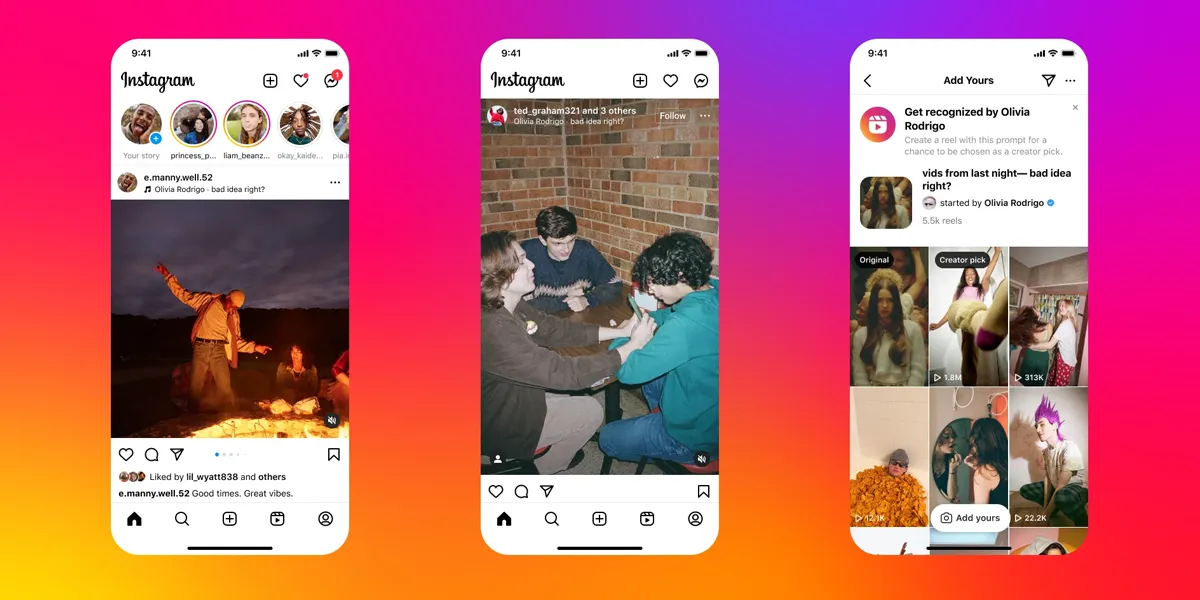 Instagram users can now add music to their photo carousels, blurring the line between static images and music. Instagram announced this feature alongside a collaboration with Olivia Rodrigo for her new single. This new feature will enable users to showcase their musical preferences. This feature builds on Instagram's previous music-related option introduced in June, allowing the users to share snippets of tracks they're listening to through Instagram Notes.
Instagram now allows broader partnerships on posts and reels. Users now have a feature where they can invite up to three friends as co-authors. This will increase the reach of each collaborator. The "collabs" feature debuted in 2021 following a successful limited global trial.
Instagram's "Add Yours" sticker feature was introduced in 2021. The company has enhanced this feature to encourage user engagement with challenges or hashtags. Using this feature, creators can highlight reels created by their fans. These selected Reels, labeled with a "Creator pick" tag, will be visible to others when they tap on the creator's "Add Yours" sticker. Creators can choose up to 10 relevant reels for this sticker; after that, selected users will receive notifications.
Meta, the parent company of Instagram, is actively using different techniques to increase engagement with reels. Mark Zuckerberg in Q2 2023 earnings call, said that reels had achieved 200 billion daily plays and exceeded a revenue run rate of $10 billion. The company is also rebuilding media consumption on the platform. Last year, it was mainly focused on video content.
Although Instagram has been distancing itself from being a photo-sharing app, the company's ongoing experimentation is evident from the recent addition of music to photos.